(Youngstown, OH) On Thursday, May 11th, AFSCME Local 1143's steward, Ithica Stewart-Brown, was honored by the Youngstown City School District with the Anthony Deniro Distinguished Service Award. This is an award that recognizes outstanding support staff members for their dedication, professionalism, and excellence in their positions.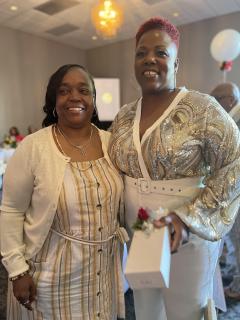 " When I found out that I was being honored. I was shocked, surprised and excited," said Ithica Stewart-Brown, a bus driver for Youngstown City Schools. "I was just telling my girlfriend that sometimes I don't know if people understand how hard and stressful being a bus driver is. Often we are the first person children see as they start their school day. This award makes me feel like my administration and the City of Youngstown do see me and my coworkers and our contributions."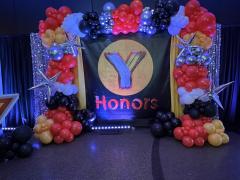 Ithica Stewart-Brown has been a bus driver for 25 years and counting. Throughout this time she has built strong connections with the young scholars she transports to and from school.
"I love watching them grow from preschoolers to young adults. Our conversations change through the years. We build lasting relationships and I am grateful for the love that we have for one another. It is an added bonus when I see them as adults and they have children, I get to build another deeper connection as their child's bus driver. I am proud of the role I play in helping them grow into good respectable people."
Ithica credits her union for providing her with the necessary training needed as a Union Steward and also for supporting and recognizing the work that she and her colleagues do. 
"Being given this award lets me know that there are people out there that do see us and appreciate the hard work that we all are doing.
AFSCME Ohio Council 8 is proud to celebrate AFSCME Local 1143 Steward Ithica Stewart-Brown as she accepted the Anthony Deniro Distinguished Service Award. AFSCME Local 1143 and its members keep Youngstown running.